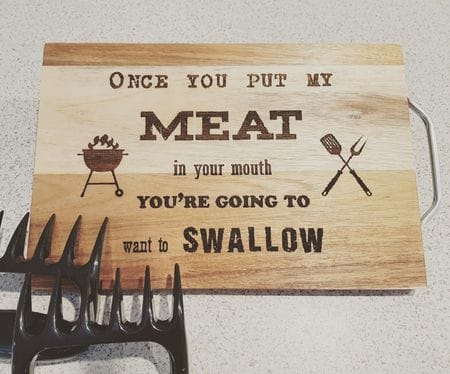 Great Gift for the BBQ lover
All BBQ Meat Board purchases include a set of Meat Claws
A fantastic gift for anyone who has a sense of humour and loves their BBQ Meat. These boards are all sealed with food grade oil.
Personalise your board for an extra $5, the personalisation will be engraved on the bottom right of this item.
Dimensions: Vary - The actual board will change based on supply. Will all be approx 20cm x 30cm
Colour, grain and size of the wood will differ with each product, this is the nature of natural timber and is not considered a defect.
Boards are manufactured based on available timbers. All will come with a handle.
Shipping is based on current Australia Post satchel prices.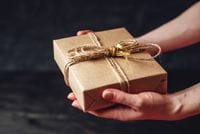 Gift Voucher
View More