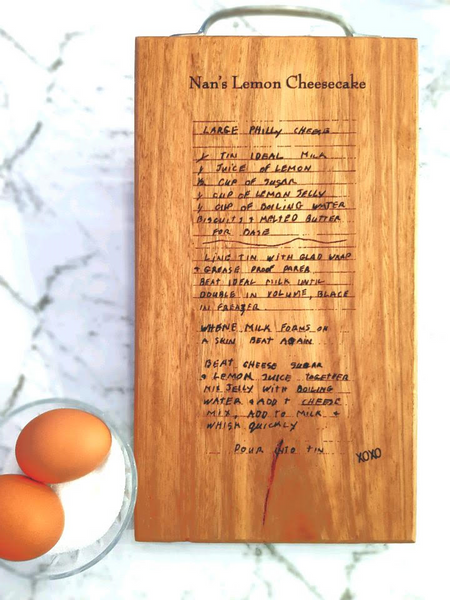 Family Recipe - The ultimate personalised keepsake
Do you have cherished family recipe you never want to lose?
We will be in contact via email to receive a scanned copy of your family recipe.
Has a loved one written out their secret recipe and you never want to discard that hand written gift but know eventually paper will disintegrate?
Have that hand writing engraved for a lifetime, onto a hardwood serving platter, to display or serve upon.
Provide a scanned image of your recipe, if it happens to be unsuitable for an exact copy we will endeavour to enhance the quality or we can engrave with your choice of font to capture a cherished recipe for generations to come.
Dimensions: Vary dependent on available timber / boards available. Reference image is 20cm x 35cm
Currently made with locally sourced Spotted Gum.
This items is finished a handle and with a food safe oil.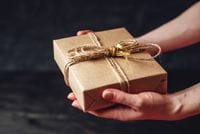 Gift Voucher
View More