Do you have a family member in the Defence Force?
Help kids understand how far a loved one travels and where on a world map they're located.
These whiteboard marker friendly A4 sized magnets are a wonderful tool for families to use.
Mark on the map where your loved one is (or region if you don't know specifics).,
Count down how long until you see each other again!
Write a list of fun things to do together and put a photo on the magnet also.
The front of the magnet is a whiteboard, use fun colours and wipe off with ease.
Designed and owned by Grandad Pat's Treasure Trove. Each design has been printed with high quality materials in Australia making it 100% Australian Made. Magnet is A4 in size.
$2 from every Defence magnet sold is donated to the RSL.
Wholesale welcome, discounts apply.
Contact us to discuss.
Our Family
We are a family of 4 in Perth with my husband travelling FIFO for work. We already had a hard time explaining where Daddy was and where, so we developed the travelling worker magnet.
Then my younger sister enlisted in the Australian Army.
Aunty Jen, who was a constant figure in our kids lives was all of a sudden gone. It been 2 years now since she started her ADF journey and my eldest was only 3years old at the time. My youngest, Zander was all of 1 when Aunty Jen moved away and is often confused as to why he only speaks to her via video calls.
Defence force workers are sometimes required to work far away from home. Often for extended periods of time.
Sometimes they cannot disclose their exact location for security reasons, so family is only told a general 'area' they are operating in.
This countdown magnet is an aid for children to track the journey of their loved one. They can aknowledge the distance and move of travel, along with making notes of things to do together once the countdown is complete.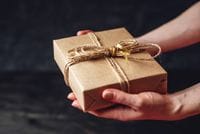 Gift Voucher
View More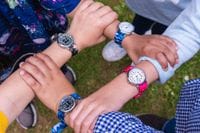 ERTT Past & To Watches
View More