Child's Art Plaque
RRP: $ 55.00

AUD
Children's Art Plaque
Price $45.00
Display your child's art with pride! These art display plaques are designed to fill your wall with art of all shapes and sizes.
There are 3 standard designs and 3 stain colours to select from.
These Art Plaques can also come personalised for an additional $5.00.
You can also upgrade to a 1 metre wide version for $10
The art plaques comes with 3 Jute ropes with an oak bar to hang multiple pieces of art without adding more hooks to your wall.
Create a Wall of art with just one srew!
Wooden Art Plaque Features
This art plaque is a perfect way to display your child's art. The plaque comes with a hanging frame to display multiple pieces of art of all shapes and sizes. There are 3 designs to select from, the choice to personalise, and 3 stain colours.
Dimensions 40cm x 15cm x 3cm, or choose to upgrade for $10 and get a 100cm x 15cm x 3cm plaque.
Ships Australia Wide please allow 15 to 20 working days prior to dispatch for manufacture.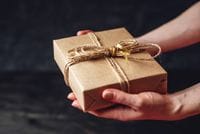 Gift Voucher
View More