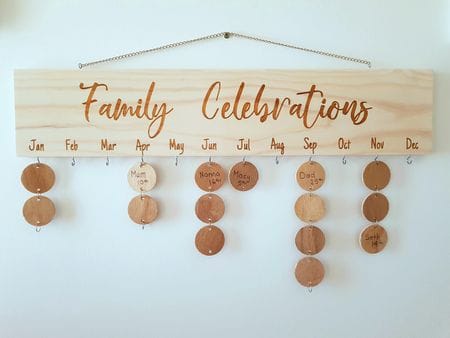 Family Celebrations Hanger
Family Celebrations Hanger
Price $75.00
Comes with 20 timber discs
Additional discs available x10 for $10
Featuring a secure metal chain hanger and your choice of colour finish you'll never forget a special family occasion.
No paint or stickers, all timber is engraved so the finish will not fade over time.

Options available to adjust the wording for an additional $10
Please allow up to 40 days for your chosen handmade item to be finished prior to delivery.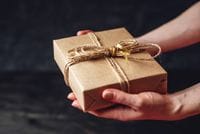 Gift Voucher
View More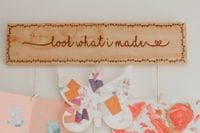 Child's Art Plaque
View More