The Old School Special Quote
Customise Your Old School Ruler Height Chart
Sometimes you have a favorite quote.
Sometimes your family isn't 'conventional' and you just want to express your own version of 'family'.
With both metric and imperial measurements, this chart can be customised with up to 10 words of your choosing. With angled edges on the ruler and the iconic hole at the top of the ruler your height chart will make a statement!
All Grandad Pat's wall growth charts come with a full mounting kit and instructions.
The customisation on your height chart could read (EXAMPLE)
'From Little Things Big Things Grow'
'I Love You To The Moon And Back'
'I Love You As High As I Can Reach'
'In This Home It's Mixed Beginnings And Love Unending'
Please write your quote in the space provided. Please ensure spelling is checked.
Please type your quote in the manner in which you want it types. e.g. ALL CAPS, or Proper Case.. etc...
Grandad Pat's Old School Ruler Height Chart
This personalised ruler has just been released and is proving to be the most popular yet, definitely the only one of it's kind. The design features on this height chart are the standout and with both imperial and metric measurements this chart caters for everyone. Designed with families in mind we can customsie this ruler to your individual needs please Contact Us to discuss customisation. When writing the quote please ensure the spelling in correct- Unfortunately refunds can not be offered due to incorrect spelling supplied to us.
Love this ruler but would like the ruler to start at 0cm instead of 25cm? Our Mega Ruler is amazing!
Add a personal message inscribed onto the back of your Height Chart for $10
Wooden Height Chart Information
Standard chart is made from a softwood and weighs approximately 5kg, measurements are in cm and reads from 25cm to 208.5cm and the chart is 183.5cm in length
A permanent marker or fine paint marker can be used to record heights on the chart
Charts are only for internal use and should not be hung in an area of extreme heat.
Due to the popularity and the time to make each individual ruler our manufacture time can take up to 40 days. Manufacture time can potentially be longer during periods of high demand. The height chart is then dispatched via Courier, please provide a physical address for delivery.
Ships only within Australia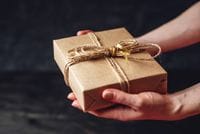 Gift Voucher
View More